Pharmedic Travel Clinic | COVID PCR SWAB & ANTIBODY TESTING | FOR BUSINESSES & INDIVIDUALS
Pharmedic Travel Clinics Covid 19 PCR Swab & Antibody Test
(For Travel and non-Travel Purposes)
Pharmedic Travel Clinics is one of the leading names in Calgary for providing top quality and convenient access to travel vaccinations. We are now offering Covid-19 PCR Swab Test, Antibody Test & Travel Certificate to meet the needs of our customers when it comes to quick private Covid-19 PCR or Antibody testing. We believe in supporting our customers and letting them make decisions about their health and wellbeing by providing expert service. Our main aim is to serve the community in the most efficient manner with a true sense of coordinated team approach.
Our main objective is to provide professional certified Covid-19 PCR swab test and Antibody testing facility at our clinics in Calgary. This means that you can enjoy quality health services in the most comfortable environment. Our services are 100 percent patient-focused, perfect for residents, travelers and corporate businesses. We're your one stop shop for the most convenient, accurate and quick covid-19 (corona) PCR swab & Antibody test where the patients get the test result within 8Hrs to 24hrs.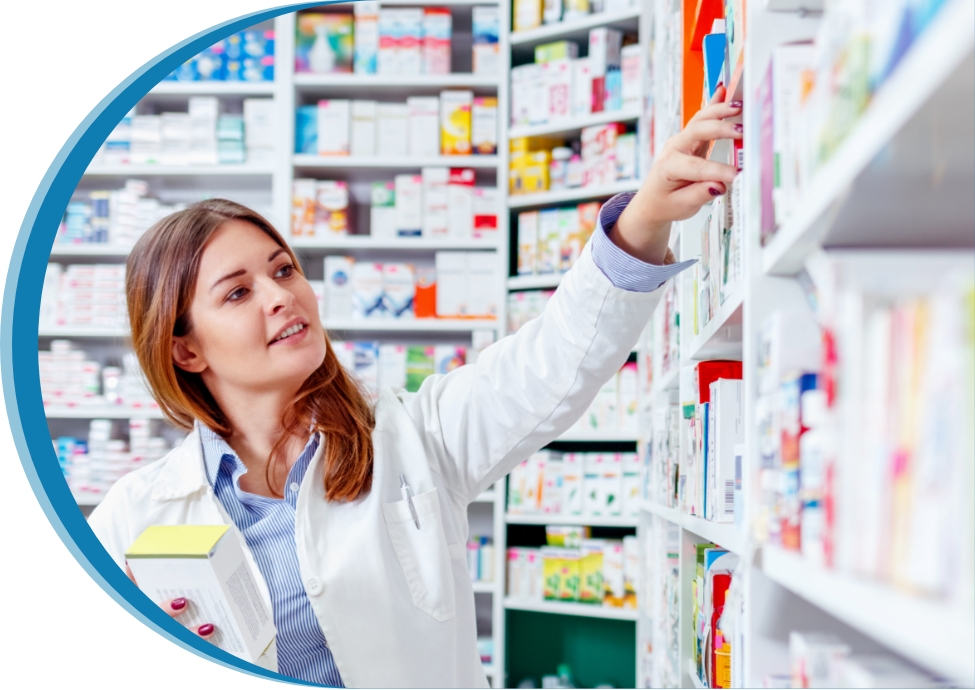 Covid-19 PCR Swab Test & Antibody Testing 
Pharmedic Travel Clinic offers both Covid 19 PCR Swab testing as well as Covid 19 Antibody Testing at our Calgary locations. Pharmedic Travel Clinics COVID-19 Test kit uses Polymerase Chain Reaction (PCR) technology.
A PCR test is designed to detect individuals with a dynamic infection i.e., those presently infected with SARS-COV-2, the virus that causes COVID-19. It diagnoses RNA particles of the virus, which is the genetic material, currently present in an individual. It is unlike antibody-based test which detects the presence of antibodies produced by the body's immune system in response to the virus that indicates previous infection.
It is worth noticing that PCR swab/antigen tests can be very labour intensive, with various phases at which errors may take place between sampling and examination. False negatives can occur up to 30% of the time with different PCR tests, meaning they are more useful for confirming the presence of an infection than giving a patient the all-clear.The sampling process of the Covid-19 PCR testing at Pharmedic Travel Clinics Calgary is simple and takes just a few minutes. The test result is as quick as within 8 to 24hrs.Covid Antibody Tests are designed to indicate if there is a current exposure to Covid 19 virus or there has been a past exposure to Covid 19.  
Travel Testing Requirements:
As international travel reconvenes, many countries and airlines require travelers to provide evidence of a negative COVID-19 PCR swab test hours prior to the date of travel. 
Getting all passengers tested before their flight helps controlling COVID-19 transmission during flight. Pharmedic Travel Clinic's COVID-19 (Corona) PCR/Antigen test results, the quick, accurate and reliable service will assist you get the start of your trip totally free of hassle, with no trouble to your travel plans.
Travel Certificate:
The RT-PCR swab test can detect existing Covid-19 virus and certification of a negative test is required to board all airlines and gain admission to various countries during the coronavirus pandemic. Depending on the requirements for the country you are travelling to, testing could be mandatory within a specified time frame like 48, 72 or 96 hours before departure. We highly recommend that you book your test at Pharmedic Travel Clinics Calgary Alberta as early as possible within the Covid-19 testing time slot of your destination country. 
Your sample will be taken to the laboratory and examined by qualified health professionals. Results and travel certificates will be sent to you via protected email. Your result will be sent to you within 8 to 24 hours.
Please note that travel rules are subject to vary. You should keep up to date with the Government's instruction about travel and find out about your destination's requirements, including any countries you are transiting, if you have a flight transfer. 
 BOOK Your COVID PCR Swab Test Now. (Click here to Book Online)
 Why Choose Pharmedic Travel Clinics for Covid 19 PCR/Antigen test?
We provide most advance technology comprising Covid 19 PCR/Antigen swab testing for COVID-19; as recommended by WHO.
Pharmedic Travel Clinics Calgary processes hundreds of samples per day at our state-of-the-art certified laboratory partners.
Accurate results accessible within 8 to 24 hours from receipt of sample.
Pharmedic Travel Clinics Calgary provides you Covid-19 PCR swab test facility at convenience of care.
FAQ for COVID 19 PCR Swab Test
What is Gold Standard PCR Testing for Covid-19?
The majority of tests used to diagnose Covid 19 are genetic tests known as PCR tests. These tests are very accurate because even if there's a tiny amount of virus is present in the patient sample, PCR (polymerase chain reaction) is able to take genetic material from the virus. It targets specific gene segments, that only this virus has and makes very large number of copies of that segments so that they can be detected and measured. Using this method, a PCR test can tell you if you have Covid 19 at the moment, but not if you had it in the past. Initially it took several days to get the results of PCR-based corona virus testing but now as the virus has vamped, rapid PCR tests have been approved that give results in just 8Hrs to 24Hrs.
What will happen if I test positive for Covid-19?
You must quarantine for 14 days from the day you tested positive. If you had any symptoms which goes on for longer than 14 days, you should keep yourself quarantined till you get symptom free for 48 hours.
If you do not feel well enough, you will feel the following symptomsTemperature more than 37.8°C if checked with a thermometer, or sweats/shivers and similar symptomsRegular and persistent cough (with or without sputum), gruffness, nasal release or congestion, breath shortness, sore throat, gasping, sneezing
Loss of smell with or without headacheSymptoms, especially the cough, can persist for several weeks; however, the cough does not stop you from going back to work. If anyone has alarms about an ongoing cough, they should contact their GP as soon as possible.
Is there a specific age bracket on the swabs, what age is it suitable for?
There is no age limit. PCR Swab tests can be done for all age groups.
Adults aged 18 and over

Teenagers aged 12 to 17

Children 11 and under
Can you define the test?
It involves taking a swab from the nose and the throat. It's very simple.
Is my information secure?
Yes. At Pharmedic Travel Clinic we take security seriously. Therefore, all your information are encrypted and protected with Secure Socket Layer (SSL) with by AES -256 Encryption at rest and secure Transport Layer Security (TSL) with 128-bit or higher Advanced Encryption Standard at transit. Your test results will be mailed to you using protected email service used by our clinic with advanced threat protection standards.
If I have started to feel better, should I still get the test?
It totally depends on how strong your immune system is. Although the Covid-19 PCR test is most likely to diagnose the virus earlier on, there are a lot of individuals who still carry virus well into the second or even third week. 
Would the test reveal if I have had the virus before?
The test is only for viruses and not antibodies so it will not reveal whether you have previously had the virus or not.
What factors have the greatest impact on false-positive rates?
Positive analytical result is the possibility that the person most likely has the infection. Pre-test probability has the highest effect on false-positive rates. As the pre-test probability test rises, the false-positive rate decreases and the positive predictive value increases.
What factors have the greatest impact on false-negative rates?
Negative analytical result is the possibility that the individual who has a negative test result most likely does not have the virus. Pre-test probability and test sensitivity have the highest effect on false-negative scales. As the pre-test probability decreases, the false-negative rate decreases and the negative predictive value increases.
Can a CT Scan detect how much viral genetic material is present in the patient
A Ct Scan does not specify how much virus is present in an individual, but only whether or not viral genetic material was detected at a definite threshold. PCR tests can either be qualitative or quantitative, and this affects how a Ct value is interpreted.
How long does my Covid PCR test travel certificate last for?
Your travel certificate is a certified document of when you had your PCR swab test and the result. Its validity does not expire but most airlines and destinations need you to have your test taken within a definite timeframe. Therefore, you need to make sure your test is taken within the required timeframe.
I have a cough and flu like symptoms which seem to be resolving, will the test still be useful given that it may take a few days to get to me?
Firstly, please make sure that you and your household get yourselves isolated according to guidelines provided by the government. The PCR test will detect viral RNA from your nose and throat. The probability of detecting virus is highest in the initial days of symptoms. Ideally, the sample should be taken from symptomatic persons between day 1-5 from symptom onset. However, there are various cases when the virus can be detected later into the illness. A negative test result is important to tell you that there is no virus present on that swab.
Can someone test negative and later test positive for COVID-19?
Yes, It happens because either the test did not detect the virus earlier or because you were infected after the test was done.
Are there any side effects from being tested?
There is no proof to recommend the COVID-19 diagnostic test causes any side effects.
What documents are required to undergo the PCR testing?
You will need to provide your passport number. It will appear on your travel certificate.