We are Committed to Your Health
Your pharmacist is fully licensed so they can provide you with accurate and reliable information regarding over-the-counter medications to treat minor ailments, vitamins, first aid, and everything else in between. Whether you have been prescribed a medication to help fight a bacterial infection or are maintaining your health with vitamins, your pharmacist is there to answer your questions.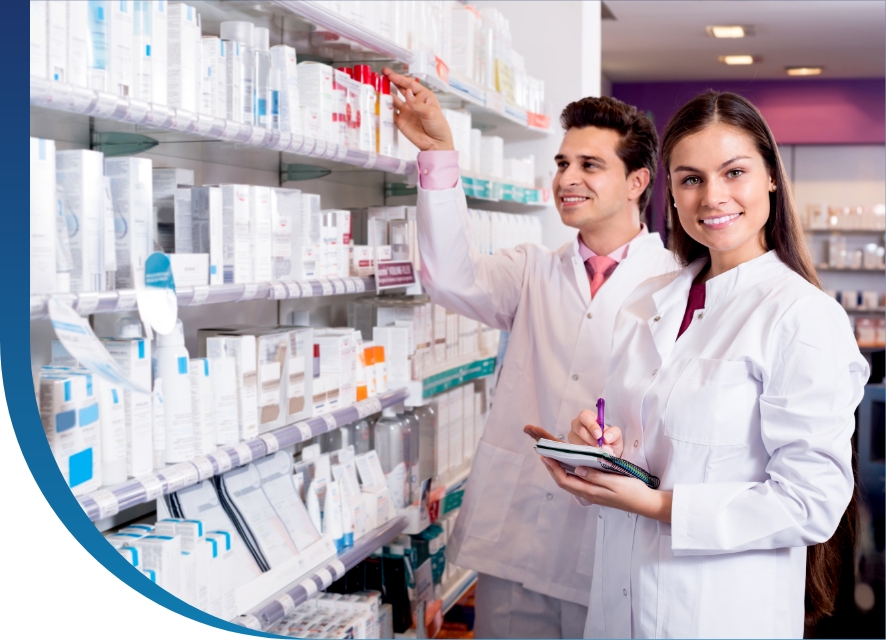 Our Services
Every person likes to live a healthy life. Likewise, nobody likes to get sick frequently."Therefore, when a person gets sick, they should take". some medicines to bring some relief. A pharmacy is where we get the necessary medicines to cure our illness. To get cures and treatments, a person must visit a qualified doctor and the doctor will prescribe any necessary medicines from the pharmacy. Pharmedic Pharmacy provides an array of pharmacy services for citizens which includes vaccinations, prescribing and cessation programs. Explore more of the Pharmedic Pharmacy services below.
Pharmedic Pharmacy is a proud Partner of Smart Clinic and together, through our collaboration, we are able to offer our patients virtual doctor's appointments in one of our locations. Our goal is to reduce barriers in health services and SMART CLINIC brings a collaborative program between addiction and mental health treatment programs and primary care, which can improve the delivery of services and support to those in need. Our purpose is to provide excellence in treatment to enable all those suffering from addictive disorders to achieve the goal of life-long recovery. To achieve better outcomes for those suffering from drug addiction and mental health concerns, services from primary to mental health work together to improve the overall well-being of individuals. Smart Clinic will help set you on the path to recovery, providing the necessary treatment programs that meet your specific needs along with proper guidance and support.
Pharmedic Pharmacy is also a proud sponsor and partner to the Calgary Dream Centre, an addictions recovery and housing organization that has been serving our city through their compassionate work since 2004. We believe the work they do is of utmost importance to preserve life and health of many individuals struggling in mental health and addiction crisis' in our city, to strengthen the health and vitality of families and loved ones that are impacted, and plays an important role in caring for many needs in our beloved Albertan communities! If you or anyone you know may benefit from seeking treatment or housing needs, or are interested in how you can be involved, do not hesitate to visit their website and find out more, apply, connect or donate!
Refill Prescription Pharmedic Pharmacy #1
101 – 4515 Macleod  Trail SW
Calgary AB T2G 0A5
Refill Prescription Pharmedic Pharmacy #2
6558 4 Street NE,
Calgary AB